Home > 02 - SMS: SguardoMobileSaggi > Spiderman
02 - SMS: SguardoMobileSaggi
Spiderman
L'occhio del superuomo, l'orecchio del ragno # 2
venerdì 16 marzo 2007, di Davide Gherardi
Dopo l'episodio su SM, continua qui su SM, il saggio di Gherardi, questa volta su SM.
Spiderman nasce nel 1962 (Amazing Fantasy n.15, August 1962) e parte problematicamente: Peter Parker è un qualunque sbarbatello liceale della Midtown High School (già il nome della scuole pare sottolinearne la "medietà" d'appartenenza e la probabile destinazione sociale). Timido, inibito, ma molto dotato nelle scienze, Parker improvvisamente acquisisce le sue "mirabilia" grazie al morso di un ragno radioattivo potenziato da un esperimento scientifico. Dunque è "eroe per caso", o meglio: è un esito mostruoso e accidentale, un freak (1). La trasfusione di poteri è un fuori programma assoluto, intossicazione radioattiva che poteva sfociare anche in tragedia.
Più che allo stereotipo del supereroe classico Spider-man pare ispirato alla personalità tipica dei creatori della "Golden Age" di cui è l'ideale prolungamento cartaceo: il liceale alla Sieghel o Fox, sognatore, ingenuo, "geek", forse anche un po' sempliciotto, appassionato cultore della taumaturgia del progresso tecnologico sull'onda di quell'iconicità folkloristica "alla" Benjamin Franklin dello scienziato filosofo e politico sempre pronto a "estrarre" dalla natura varie comode invenzioni a favore del progresso. Al contempo, l'origine del

Ragno Umano contiene una sottile ma vivissima inquietudine sui pericoli impliciti nell'aleatorietà della sperimentazione illimitata (non a caso il suo primo super avversario, the Goblin, è uno scienziato che impazzisce dopo essersi sottoposto come cavia a un esperimento). D'altro canto, una ben nutrita schiera di Horror e Sci-Fi Movies sono nel frattempo sfilati sugli schermi cinematografici proponendo intere teorie di mad doctors, alieni invasori, invenzioni sfuggite al controllo etc... (2)
L'ambivalenza del prodotto scientifico e la venatura nevrotica di sfiducia rispetto ai "vantaggi" della moderna tecnologia, apologetizzati a piene mani dai fumettisti della "Golden" Age, pare sottolineata dal dato, lo apprenderemo nelle puntate successive, che i genitori di Parker sono morti in seguito a un incidente aereo. Se Superman incarnava la fantasia superomistica di poter fare a meno di tutto - aereo, macchina, microscopio e carrello elevatore - mettendosi in diretta competizione con l'apparato tecnologico (mentre il suo avversario tecnologico è il calvo Lex Lutor, che fa ampio uso di posticci) Spidey esprime un rapporto anfibològico con la tecnologia. Non è certo un eroe scientifico come il lucido Jeff Hawke di William Patterson e Sidney Jordan, il fantasmagorico Lone Sloane di Philippe Druillet, l'impareggiabile Luc Orient di Eddy Paape e Michael Regnier, i nostrani (assolutamente da riscoprire) professor Marcus e Ciro (alla cui creazione prese parte anche Cesare Zavattini), l'altrettanto italico Raffaele Donati detto Raff, il folle Virus di Pedrocchi e Molino, il possente Garth di Stephen Dowling, l'ottimistico Dan Dare di Frank Hampton e Don Harley, il sorridente Brick Bradford, il famigerato Flash Gordon di Alexander Raymondo e lo scanzonato Buck Rogers (che già nel 1929 se ne andava a spasso per l'universo su astronavi che assomigliano a uno scaldabagno malandato, anticipando l'estetica affettuosamente retrologico-futurista, steam-punk, di autori come Katsushiro Otomo o Hayao Miyazaki); non è nemmeno in aperto conflitto con i robots come il Magnus degli Albi Spada o il nipponico Kyashan. Eppure i suoi primi super-avversari sono quasi tutti delle manifestazioni del potere scientifico sfuggito al controllo, riflessioni gemellari volte al peggio (3) .
Spiderman non nasce come punitore dei criminali, bensì lo diventa (4) . Inizialmente volge le sue nuove capacità a fini puramente lucrosi (sebbene l'oziosità sia stemperata dal fine borghese di aiutare lo stato economico della famiglia). Per prima cosa si reca nel mondo sottoproletario del catch, antro caratterizzato, come ci ricorda magistralmente Roland Barthes, da una profonda pulsione fisionomica: "Il fisico dei lottatori costituisce dunque un segno basilare, che contiene in germe tutto il combattimento" (5). In questo ambiente di predestinazione lombrosiana agito da forzuti dal fisico "altrettanto perentorio che i personaggi della Commedia dell'Arte" (6) Parker si cala ostentando un fisico risibilmente gracile, ed ivi introduce la sua viva forza soverchiando ogni canone drammatico-melodrammatico dell'incontro. Difatti ridicolizza il wrestler Crusher Hoogan, giocherellandoci come con un birillo. In virtù dell'indiscutibile spettacolarità dell'esibizione si fa avanti un avido impresario che gli propone di foraggiarne le performance.
Dunque, Spiderman è triplicemente problematico: nato dall'Alea, un po' mostro e anche cinico approfittatore. Ci pensa il Fato con la F maiuscola a punirlo, mettendo a punto il contrappasso per cui lo stesso ladruncolo che si rifiuta di bloccare, e non gli sarebbe costato nulla, uccide per strada l'adorato Zio Ben, succedaneo della figura paterna. È da questo psicodramma metropolitano consumato sul ciglio di un marciapiede tra due ali di folla (che assomiglia alle origini traumatiche di Batman) che l'eroe sgorga come l'ordinamento ossessivo della coscienza forgiata dal senso di colpa, verso il collasso della sineddoche "ogni criminale è 'Quel' criminale". Quindi Spider-man è un combattente che fronteggia il Caos e da lì, con pathos, lo stesso Destino avverso, aspetto che lo accomuna ai solitari detective chandleriani della narrativa Hard-Boiled, ma anche a Shane, il "Cavaliere della Valle solitaria" (Shane, 1953, George Stevens), o ai romantici eroi di Lord Byron e infine anche alle eroine "naturaliste". Anche il suo potere più famoso, il "senso di ragno", è un sesto senso - radar che gli permette di anticipare i pericoli e lo lega intimamente all'Alea. Forse la stessa celebre ragnatela allude al filo tessuto da Atropo, in un doppio senso: per intessere il destino e per incappare nella sua ragnatela.
Terrario delle tribolazioni di Spiderman è naturalmente la giungla d'asfalto dove si arrampica, ma soprattutto volteggia arditamente lanciandosi da liane formate da ragnatele. Se la prima copertina lo raffigura superbo ed arrogante come un bolide futurista (quasi un jet a reazione, a giudicare dalle striature che si lascia dietro ) in movimento entro uno squarcio "espressionista" di cielo sbilenco, sullo sfondo di alcuni grattacieli che sfuggono lungo i bordi, molte copertine successive lo raffigureranno nella postura del grifone (7), appollaiato come un nume tutelare a vigilare la città.
Non è stato sufficientemente sottolineato il fatto che Spider-Man,

già da questa prima copertina, ricorda (fin troppo) Tarzan. Spider-man riecheggia, in un certo qual senso, Lord Greystoke, un Lord Greystoke decaduto che ha abbandonato definitivamente lo scenario malinconico della giungla, dove viveva come un gentiluomo inglese a sorseggiare noncurante il tè tra le belve feroci, appollaiato tra le rovine come "un archeologo disinteressato, fra i frammentari splendori di perdute civiltà e tribù dimenticate" (8). Se Tarzan segna il tramonto del mito romantico dell'intellettuale che s'identifica nella natura (9) (annunciando invece il sorgere del mito del turista, che s'identifica nella cartolina (10) ) parallelamente all'estinzione naturale dell'aristocrazia, Spider-man saluta il trionfo del mito complessivo della grande città che produce una sua natura seconda in termini di panorama deformato e creature ibride: un cielo che s'intravede solamente dal basso della fitta ragnatela, appunto, di strade; nuovi uomini, animali e classi gerarchiche infinitamente articolate e ricombinate: "mutanti", dove il frammento, la rovina, si stratifica in verticale. Come negli strati "archeologici" di Blade Runner (Ridley Scott, 1982), dove il vecchio viene semplicemente a far da fondamenta al nuovo, la città di Spider-man va letta in verticale invece che in orizzontale, ha da essere "scalata", "arrampicata" e "scannerizzata" invece che "penetrata" (come si penetrava da bravi colonizzatori nella giungla nera).
Spider-man è stato creato da Stan Lee, che aveva appena inventato dei personaggi mutati dalle radiazioni spaziali o prodotte dagli esperimenti bellici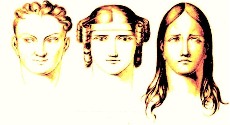 (The Fantastic Four, novembre 1961, The Hulk, maggio 1962) e che da lì a poco avrebbe creato i super-mutanti genetici (the Unchanny X-Men, settembre 1963). Lee inventa un essere ibrido tra l'uomo e l'animale. Se Super-Man era un fratello a fumetti dell'angelo medievale, forse Spider-man richiama addirittura qualcosa di più remoto: l'essere teratomorfo dalla fisiologia "beata" che siede al banchetto dei giusti di cui parlava Alexandr Kojève (11).
---
---
Note
1 - Da cui l'invenzione di Lee e Dikto del "gadgets" spara-ragnatele, che fa molto cool e richiama gli accessori di Batman, mentre sarebbe stato "ragionevole" postulare che un corpo sottoposto a mutazione producesse da sé la ragnatela, come hanno poi realizzato in fase di odierni aggiornamenti tipici del cinema digitale Sam Raimi e lo sceneggiatore David Koepp nella versione 2002 di Spiderman (ma forse così facendo il "your friendly neightborhood Spider-Man" sarebbe risultato molto meno "friendly" e forse troppo "freak").
2 - Sull'argomento si veda l'eccellente studio di Andrew Tudor, Monster & Mad Scientists. A cultural history of the horror movie, Oxford-Cambridge (MA), Basil Blackwell, 1989.
3 - Nel corso degli anni '90 la sua nemesi più temibile diventerà Venom, una sorta di doppio genetico perturbato, che ne rappresenta la parodia negativa.
4 - Ciononostante è possibile affermare, grazie alle interviste ufficiali rilasciate dallo stesso Stan Lee, che Spider-man è stato ispirato dalla reminiscenza di un personaggio tratto dai racconti Pulp degli Anni '30: "The Spider Master of Man" protagonista anche di un serial in 15 episodi del 1938, The Spider's Web (stesso anno di Superman!) diretto da James W. Horne (noto come regista delle comiche di Laurel e Hardy e dei 15 episodi del 1940 di The Shadow) e Ray Taylor (altrettanto specializzato: regista, fra le altre cose, del serial The Perils of Pauline del 1934, anticipato da un Perils of Jungle del 1927 di un serial intitolato Tarzan The Mighty del 1928; del serial Dick Tracy in 15 episodi del 1937; aiuto regista in Flash Gordon del 1937 di Frederick Stephani) e del serial The Spider's returns del 1941 sempre diretto da Horne. È da segnalare inoltre l'esistenza di un The Spider del 1915 (ca.) film in 2 bobine di 516 ft. prodotto da George Kleine. Secondo la scheda compilata dai curatori del catalogo della "George Kleine Collection" il film presenta "una donna che si traveste come un furfante mascherato chiamato The Spider, ma alla fine tutti i suoi furti si riveleranno nient'altro che uno scherzo." Rita Horowitz and Harriet Harrison, prepared by, The George Kleine Collection of Early Motion Pictures in the Library of Congress. A Catalog, Washington, Library of Congress, 1980, p. 127.
5 - Roland Barthes, Mythologies, Paris, Éditions du Seuil, 1957 (tr. it. Miti di oggi, Torino, Einaudi, 1974 [1994] p. 7).
6 - Ibidem.
7 - Oppure ai grilli gotici di cui ha sapientemente discettato Jurgis Baltrušaitis, Le Moyen Âge fantastique. Antiquités et exotismes dans l'art gohique, Paris, 1972 (tr. it. Il Medioevo fantastico. Antichità ed esotismi nell'arte gotica, Milano Adelphi, 1973 [2000]).
8 - Mc Luhan, op. cit., 1951, p. 209.
9 - Ivi, p. 208.
10 - "Diventa allora il prototipo del roussoviano consumista, che ritrova la natura vergine ma in roulotte accampata a Villa Borghese". Umberto Eco, Il Superuomo di massa. Retorica ed ideologia del romanzo popolare, 1978 [1986], p. 114.
11 - Vedi Giorgio Agamben, L'Aperto, Torino, Bollati & Boringhieri, 2002.